Thursday, 29 July 2010
Kick Off together with its' characters Krille, Andreas, Jenny, Meja and Chiko bid farewell to our wonderful fans and readers on indefinite time. It it with a heavy heart that we have to announce B. Wahlströms' decision to discontinue publishing our manga series.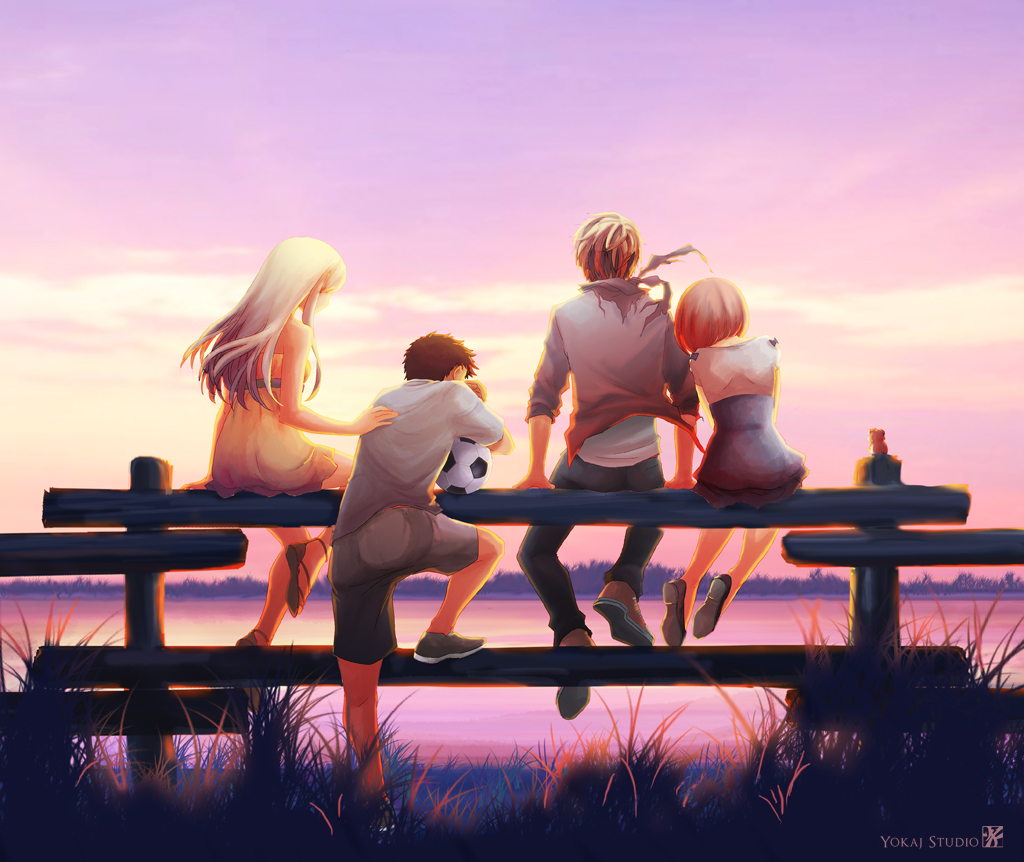 We feel terribly sorry for all our fans and readers who have been waiting most patiently. You have shown us such understanding and support throughout the project we have only been able to dream about.
Working with Kick Off has been one of the most fantastic experience we have had. Our editor at B. Wahlströms has been lovely to work with and we have learned a lot. If someone told us two years ago that Kick Off would be adapted as a puppet show on Stockholm City Theater we wouldn't have believed them! Or if they told us that it would be voted two years in a row as "Best comic" in national Bokjuryn!
During the time we worked with this series we were sometimes surprised how our attachment to our characters have we have grown. From the start they were only was some figures on paper and tools for telling a story, but gradually grew and they became characters with a place in our hearts. We feel like proud parents every time our readers tell us which character they like the best, or how annoyed they get whenever Juan successes making fun of Krille. We are so happy that Kick Off has given us the chance to get to know you!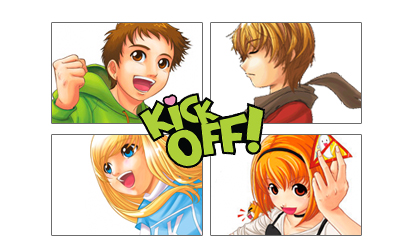 Even though this news arrives as a small dark thundercloud, we still hope that this is not the end of Kick Off. We'll try to find other ways to make the series live on. In the meantime, we will keep challenging ourselves and try to bring you new interesting projects.
We hope this is not a final farewell, but a break before a hearty return of Krille, Andreas, Jenny, Meja and Chiko.
So please keep surfing to our website and support us! If you want to be sure to not miss out any of our news you can join our Facebook page.
Many
– Yosh, Kajfa, Soya & DoraJen
P.S.
Many of you have asked how you could get a hold of the Kick Off theme song. We don't want to make it downloadable due to our respect of its' fantastic creator Jonas. But you can listen to it as much as you want here. Enjoy. :)
Audio clip: Adobe Flash Player (version 9 or above) is required to play this audio clip. Download the latest version here. You also need to have JavaScript enabled in your browser.
Written by Yokaj Studio | Permalink |

No comment »